Advanced Medical Aesthetics
Comfortable in Every Way
​
Our highly trained aesthetics professionals and Registered Aesthetic Nurse Injector are certified to provide advanced medical aesthetics treatments such as Cosmetic Injectables, Laser Hair Removal, Microdermabrasion, Acid Peel Facial Treatments and Cold Body Sculpting.
​
When you think of Epiphany Spa, think Quality, Comfort and Trust in everything we do and every professional treatment we provide.
BELA MD™ CLEAR SKIN PLATFORM
Bela MD treatments offer a comprehensive skin rejuvenation protocol by combining medical-grade dermabrasion, extraction and infusion of proprietary Bela MD serums formulated to address your specific concerns delivered with latest skin health technology. To improve overall skin health and for skin conditions
such as acne, pigmentation, rosacea and uneven skin tone, it's important to have
a series of 3-6 treatments spaced 1-2 weeks apart.
​
Bela MD is a safe and gentle treatment with no downtime. Your skin may have a slight rosy glow for a few hours following each treatment depending on your personal level of skin reactivity and sensitivity. You will need to protect your skin with a moisturizer and a physical broad-spectrum chemical free SPF50. Your Epiphany Spa aesthetician will recommend the appropriate skin care products needed to optimize your results at home and protect the health of your skin.

Price | $199 each
BRIGHTEN & PROTECT
Antioxidant action

Soothe skin

Improve texture

Brighten complexion

Reduce signs of skin fatigue
CALM & HYDRATE
Restore skin barrier function

Boost hydration

Reduce TEWL

Improve firmness and elasticity
CLEAR SKIN
Reduce excess oil

Calm & soothe skin

Restore optimal hydration
EVEN PIGMENT
Reduce photo-damage

Brighten complexion

Even skin tone
DEEP CLEANSE & SERUM INFUSION
Cleanse & exfoliate

Remove waste & debris with vacuum suction

Serum infusion

Customized exfoliation with diamond tip option
MUSCLE TONING & CIRCULATION BOOST
Muscle massage

Promotes lymphatic circulation

Enhance skin elasticity & lifting effect

Boost healthy blood flow to skin tissue
ANTIOXIDANT HYDROGEN WATER
Antioxidant action beneath the surface

Skin revitalization

Anti-inflammatory

Hydration
ENHANCED SERUM DELIVERY
Creates temporary micro-pores to enhance serum penetration

Improve moisture in the skin
HydraDerma Facial procedures provide the Next Generation Hydradermabrasion to Resurface, Refresh and Rehydrate. Your skin is most beautiful when it's healthy. That's why the focus of this facial treatment is on restoring your skin to its healthiest state by removing impurities and replenishing your skin with essential nutrients. The result is that you will not only look better, but you will immediately notice a dramatic shift in the health of your skin.

Mechanical Lymphatic Drainage gives an added enhancement to your Hydradermabrasion Treatment. It moves toxins out of the lymph nodes, boosting the immune system and increasing blood circulation supporting healthy and radiant skin at its most optimal level.

Mechanical vacuum massage affects fat cells, connective tissue, vascular and lymphatic system more efficiently than any other manual massage. By applying suction, the cells of fat tissue get disrupted and are subsequently washed away through the lymphatic system.

Price | $155 each
Detoxify. Rejunate. Clarify. Protect
Clinically proven affective skin rejuvenation:
Fine Lines and Wrinkles

Elasticity & Firmness
Skin Tone Evenness & Vibrancy

Skin texture

Skin Lift & Tightening
Hyper-pigmentation

Oily/Congested Skin
Enlarged Pores

Advanced Signs of Aging

Acne & Aging Skin
How many times have you wished you no longer had to shave, pluck or wax unwanted hair? And have you ever worried about the pain of the procedure? Introducing the new Soprano XL virtually Pain Free, Hair Free™ laser system, a state-of-the-art procedure specially designed to reduce unwanted hair faster, more comfortably and with fewer visits. Now, because of SopranoXL's patented IN-Motion™ technology, even sensitive areas can easily be treated while significantly reducing procedure time and discomfort.
​
SopranoXL is suitable for all skin types, including tanned skin.You can expect results from a series of relatively short sessions.
​
SopranoXL represents the gold standard of laser hair reduction. The IN-Motion™ technology gradually heats hair follicles in the sub-dermal layer of the skin until they can no longer produce new hair. Since the laser is in constant motion, a much wider area can be treated more quickly and easily than ever before. In addition, a patented DualChill mechanism ensures the surface of your skin stays cool and comfortable throughout your treatment.
​
Hair reduction is one of the aesthetic medical industry's most well-known and researched uses of lasers. SopranoXL has provided safe and successful permanent hair reduction for hundreds of thousands of patients worldwide.
​
​
​
​
​
​
​
​
​
Visit our Laser Hair Removal page for a complete list of all of the body areas covered.
​
​
​
​
​
​
Pro-Derm Clinical Chemical Peels - NEW
Exfoliating Chemical Peel treatments performed at Epiphany Spa & Wellness are specially formulated to expose a new layer of healthier skin, resulting in a brighter, more even complexion. Our different peels allow new cells to appear, they plump the skin, helping to improve its texture and tighten its grain.
​
Our clinical Pro-Derm chemical peel treatments include:
​
Timeless Tx Peel (with Peptides) - targets ageing skin: this chemical peel can address concerns such as fine lines, wrinkles and sagging skin by exposing a new, fresher skin.
​
Radiance Tx Peel (with Peptides) - targets photo-damaged skin: this chemical peel can help treat hyperpigmentation, freckles, age spots and benign lentigos.
​
Clear Up Tx Peel (with Vegetal Extracts) targets acne-prone skin or superficial scars: this chemical peel can help exfoliate the top layer of the skin, leaving the patient with
a smoother, clearer, improved skin texture.
​
Price | $139 each
​
Stem Youth Anti-ageing Mask | Add $20
​
PRO-DERM PEELS
Are formulated with judiciously selected acids and active ingredients including peptides and/or plant extracts. Among the selected acids, there is a new generation of acids: PHAs (polyhydroxy acids), including lactobionic acid and gluconolactone. Less irritating, PHAs make the application of the peel more comfortable, and provide better results than AHAs used alone.

Do not contain any preservatives or aggressive neutralizers such as ammonium hydroxide (ammonia), tromethamine or other harmful buffering agents. The pH is stabilized with sodium lactate (lactic acid), a component with moisturizing and keratolytic properties.

Are formulated with a particular combination of optimized excipients, guaranteeing the best efficacy and tolerability of the peel.

New generation of high-performance, less irritating acids

High concentration of acids

Exclusive and superior formulations

Pre-treatment phase based on exfoliation

Minimal risk of skin lesions

Keratolytic action

Without triethanolamine or ammonium hydroxide (ammonia)

High-performance active ingredients: peptides, plant extracts

Meet the requirements of Health Canada
OxyGeneo® is an innovative facial treatment for skin exfoliation (removal of dead skin cells from the skin surface), improving skin oxygen levels and infusion of valuable ingredients to enrich the skin.
The first phase of the treatment is to Exfoliate the upper skin layer, similar to microdermabrasion and remove dead cells, smooth and renew the skin, preparing it to receive active nutrients. Safe on all skin tones and can treat sensitive skin without irritation.
​
The second stage cleanses the skin while infusing nutrient-rich active ingredients. Our aesthetician will help you choose the best combination of products for your specific needs — Rejuvenation, Anti-aging, Skin brightening and/or Texture improvement.
​
The third stage of our Oxygen Super Facial produces CO2 enriched bubbles that gently burst on the skin surface, sending oxygen-rich blood to the area, increasing capillary flow, skin metabolism. Oxygenation results in optimal absorption of active ingredients.
Price | $165
Microneedling - eDermaStamp by Dermaroller - NEW
Our professional Collagen Induction Therapy treatments trigger and promote skin repair and reduce the appearance of aging, wrinkles, scars and stretch marks. Dermaroller® Micro-needling is the world's original Micro-needling Collagen Induction minimally invasive therapy and is clinically proven for the common signs and symptoms of aging such as wrinkles, loss of skin volume and crepey skin. Dermaroller® micro-needling treatments are proven to minimize scars and stretch marks. Dermaroller® therapy triggers the body's spontaneous healing process, stimulating cell proliferation and causing the formation of new collagen. This results in a thicker, more supple, cellular matrix. Results: visibly younger looking skin.
Price per Treatment | $420
Three therapy treatments | $1100
​
​
How It Works
​
The Dermaroller® causes minimally invasive precision micro-injuries of the epidermis and dermis, without causing open wounds or ablative damage. The puncturing channels close after a short time and these micro-injuries trigger the body's wound healing cascade, which induces an increased collagen production in the treated skin. Dermaroller® triggers the construction of new tissue by stimulating healthy cell regeneration in precision-targeted areas that show the signs of aging. It effectively reduces wrinkles, tightens and thickens the skin, and – perhaps most impressively – fills and smooths scars.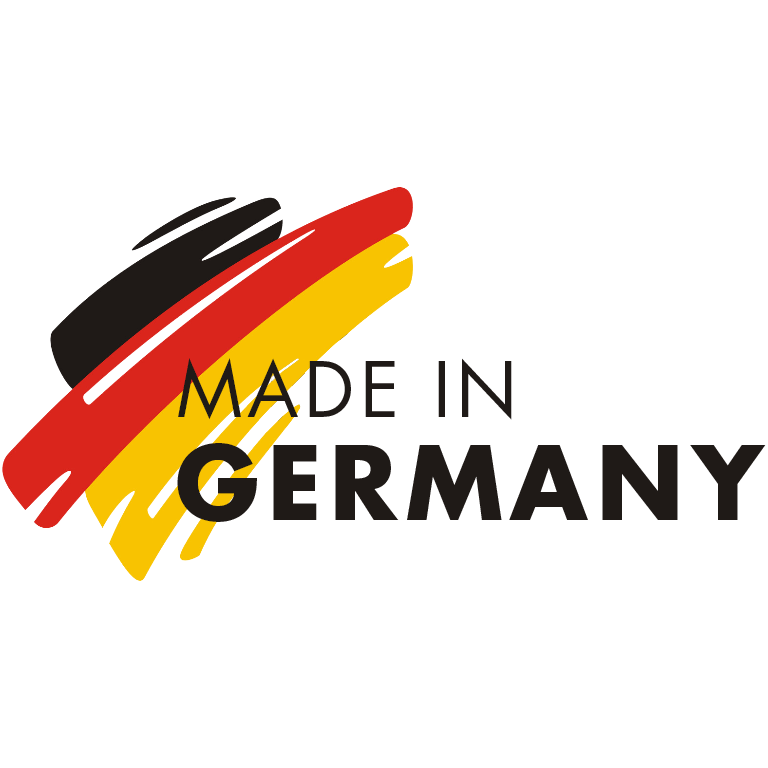 1. Treatment
Dermaroller®'s surgical-grade micro-needles reach beyond the epidermis into the dermis, causing pin-point bleeding and triggering the body's spontaneous healing response.
2. Healing Cascade
Within minutes, the perforation channels close and the healing cascade starts, invading the area with collagen-producing fibroblasts and growth-promoting properties.
3. Younger Looking Skin
New organized collagen & elastin forms, bolstering from within, while the epidermis becomes thicker and more supple, each time a treatment is performed.
The Gold Standard of Micro-Needling
Clinically proven results for wrinkles, scars and stretch marks by naturally promoting skin rejuvenation and repair — since 1999.
PROOF: The image shows a biopsy of the epidermis before and after micro-needling therapy. Significant new collagen (died purple) has been generated, 6 weeks after a single treatment.
Dermaroller-AcneScars-5-PRINT
dermaroller-skin-tightening-1-1024x384
Dermaroller-AcneScars-3-PRINT
Dermaroller-AcneScars-5-PRINT
Cosmetic Injections and Fillers - NEW
Our ultimate goal is to enhance your natural beauty with the most comprehensive care.
Epiphany Spa & Wellness Inc. is proud to introduce advanced aesthetic injectables including Botox, Dysport, Juvederm, Restylane and Stylage.
Dysport ® has been available for clinical use for over 25 years. It is currently approved in 24 countries for the treatment of wrinkles. It is an injection used to temporarily improve the appearance of your moderate to severe wrinkles. The untreated facial muscles still work normally, allowing you to freely show facial expressions. Dysport smooths wrinkles with results lasting up to 4 months. And, you can see results in as soon as 24 hours.
Restylane ® is the world's most studied line of dermal fillers with more than 20 years of use. With more than 28 million treatments worldwide, Restylane products have an established legacy and a well-defined safety profile. Restylane adds volume to restore facial contours, smooth wrinkles and soften facial lines. Restylane can also be used to enhance facial features such as your lips, cheeks, and jawline by adding volume for fullness and definition. with the treatment plan tailored to your specific needs,you can enjoy your results for up to 12 to 36 months.
​
Botox ® Cosmetic is the only approved treatment to temporarily improve the appearance of both moderate to severe frown lines between the brows and crow's feet lines in adults. Approved for cosmetic use in 78 countries.* BOTOX® Cosmetic has a record of experience that aesthetic specialists know and trust. The safety and efficacy of BOTOX® Cosmetic have been evaluated in 417 peer-reviewed articles in scientific and medical journals.
​
Are you considering the benefits of cosmetic injections or fillers? Arrange a consultation to help you determine if cosmetic injection or fillers are right for you.
Ask for your Free consultation, call today!
Fire and Ice Facial Treatment - NEW
The Fire and Ice Treatment is famous for its instant brightening, smoothing and tightening of the skin. It is also known as "The Red Carpet Treatment" in Hollywood, for obvious reasons! This intensive clinical treatment is designed to resurface the skin, reduce fine lines and wrinkles, rejuvenate, nourish and hydrate.
The treatment begins with the "fire" which includes a combination of intensive resurfacing treatments: microdermabrasion followed by unbuffered glycolic peel.
After the "fire" mask has completed its job, the "ice" is applied. This is a rejuvenating mask designed to cool and soothe the skin.
The pampering part of the treatment is the oxygen infusion with active serums specifically chosen for your particular skin type and condition immediately followed by a Collagen mask application to hydrate and firm.
As a result, the skin will feel tight and firm, and have a visible glow. The skin may have a mild redness following the treatment, but it is temporary. The Fire and Ice Treatment may be repeated at two-week intervals for a series of 4 treatment until the desired clinical effect is achieved.
Price | $145
Only $116 each when a regiment of 5 are prepaid $580 | Save $145
Advanced Glycolic Acid Peel (AbsoluPeel)- NEW
Our advanced peels are pure glycolic acid. They treat dull complexions, fine lines, hyper-pigmentation and imperfections. These peels can be applied to every skin type, even the most sensitive. In addition to glycolic acid, our peels contains five active ingredients: Kojic acid, Bearberry, Vitamin A,C,B3,B7 and E. For best results, a program of 4 to 6 treatments every 7 to 10 days is highly recommended.
Price | $129
Only $107.50 each when a regiment of 6 are prepaid $645 | Save $129
Microdermabrasion Treatment
One of the more recent skin-care techniques to have crossed over from Hollywood to the mainstream due to it's immediate results. It's being advanced as an "instant facelift" – an effective alternative to costly and more invasive procedures like plastic surgery, chemical peels and Botox injections. Recently, more and more men are trying it too.
We provide a deep exfoliating treatment found in quality Medical Spas known as Microdermabrasion which instantly produces smoother, softer and more radiant skin. Results are most effective over a series of treatments, as fine lines soften and blemishes reduce. Pores are deep-cleansed, skin tone, texture and colour become more even and the production of new skin cells and collagen is boosted. Make Microdermabrasion an essential part of your skincare regime.
Save by pre-purchasing a regiment of 5 Microdermabrasion treatments and receive one FREE, with no expiry!
Price | $109 Single Treatment
Add a Supplemental Microdermabrasion Treatment to any Facial Treatment | $39
Frequently Asked Questions about Microdermabrasion?
Why do we need Microdermabrasion?
Our skin has a natural skin cell renewal cycle of approximately 30 days. As the skin renews, dead skin cells can 'build up' and thicken the Stratum Corneum (the outer most layer of the skin). This causes your complexion to look dull and lifeless. Microdermabrasion can help skin concerns such as: fine lines, blackheads, acne, age/sunspots, enlarged pores, uneven and rough skin, pigmentation and sun-damaged skin just to name a few. It can also improve the appearance of acne scars. Stretch marks are often the result of the rapid stretching of the skin associated with rapid growth (common in puberty) or weight gain (e.g. pregnancy or muscle building) or in some cases, severe pulling force on skin that overcomes the dermis's elasticity. Stretch marks may also be influenced by hormonal changes associated with puberty, pregnancy, muscle building etc
How does it work?
A fine stream of tiny particles from the applicator, combined with vacuum is glided over the skin. The light abrasion technique mechanically removes dead skin cells on the face, neck, back and shoulders although more attention is spent on your main areas of concern.
How does the treatment feel?
The treatment is not uncomfortable and only a slight tingling sensation is felt. It can be described as mild sandpaper rubbing on your skin. After treatment you will have a slightly flushed faced with a windburn feel.
How many treatments are necessary?
Several sessions spaced throughout the year are usually recommended for maximum effectiveness.
What are the immediate results?
The skin will feel softer, appear brighter and be more uniform in colour. In addition, a special lifting technique can be carried out to plump and firm the skin.
Are there any side effects?
It is not uncommon for the skin to be red for a couple of hours after treatment. Daily application of sun screen is required but otherwise you can return to normal activities.